WASHINGTON, D.C. – U.S. Senator Angus King (I-Maine) met with nearly 50 Maine school psychologists via teleconference to discuss the importance of meeting the mental health needs of students – especially given the increased coronavirus-related challenges posed by the upcoming school year. The virtual organization was formed at the outset of the coronavirus pandemic as a way for school psychologists to connect and discuss how best to support remote students and teachers coping with new routines and procedures. Today's call also underscored Maine's shortage of school psychologists, as current statistics estimate there is roughly one school psychologist for every 3,000 Maine students; in contrast, the national recommended ratio is one school psychologist for every 500 students.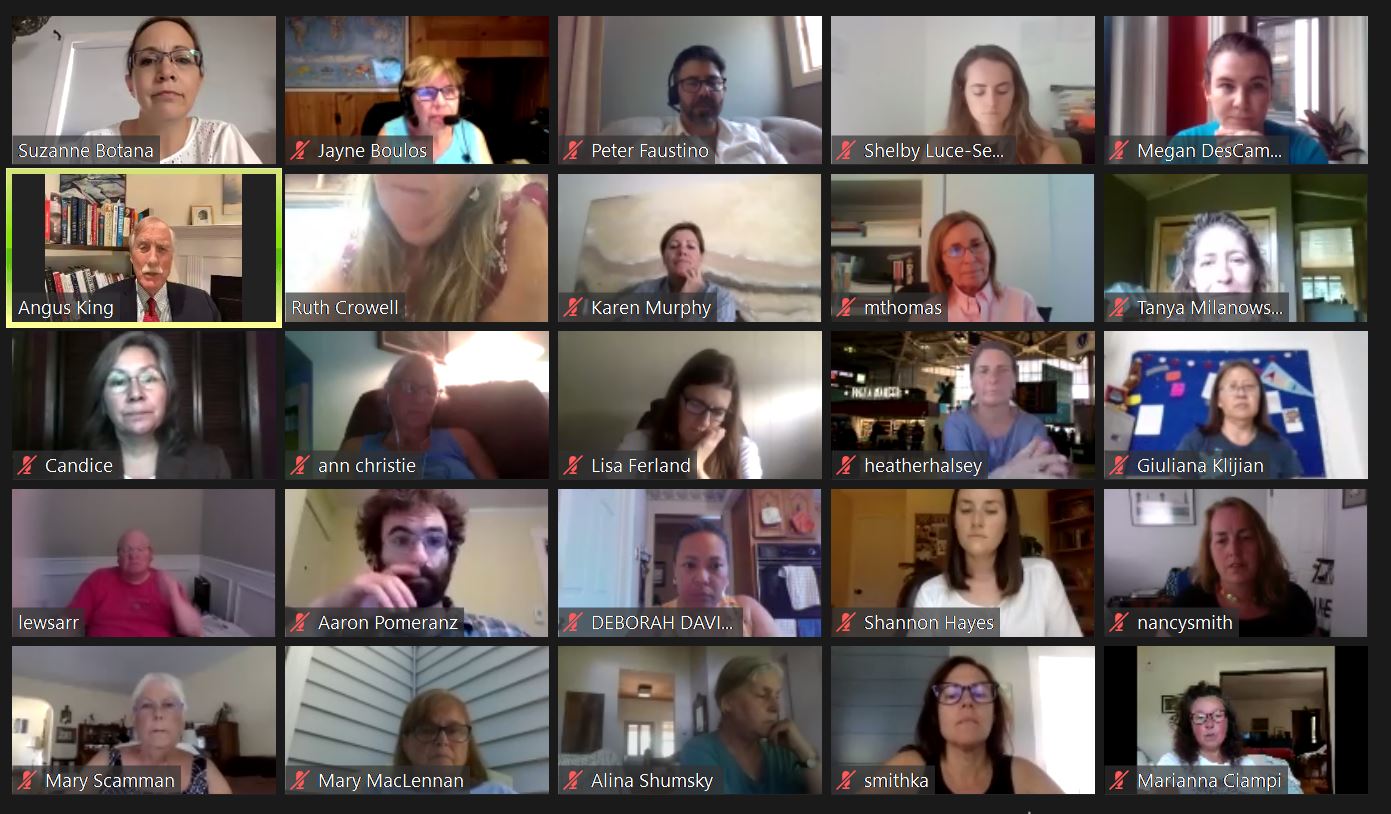 "When we talk about preparing our students for success, it can't just be about teaching them the state capitals and multiplication tables – we need to make sure we're supporting their social and emotional development," said Senator King. "This need is even more important during the coronavirus pandemic, which has upended students' routines, challenged their support systems, and forced them to stay socially distant from the normal, personal encouragement of friends and classmates. The work of Maine's school psychologists will be a vital tool to create a safe, effective learning environment in the school year to come, and I'm ready to support their work however I can."
As the coronavirus pandemic creates immense challenges for schools, Senator King is pushing for resources to support the upcoming school year, and in June pressed Congressional leaders to include federal funding for schools in upcoming coronavirus relief legislation. He has also emphasized the value of mental health resources in schools prior to the coronavirus pandemic, cosponsoring the Elementary and Secondary School Counseling Act to help provide more mental health counselors for students.
Even as the pandemic changes the way we connect, Senator King has made it a priority to engage with Maine people from all walks of life and helpful organizations to address questions surrounding the coronavirus pandemic and identify remaining work to be done. In May, he held tele-town hall, inviting all Maine people to call in toll-free, to listen and respond to questions about coronavirus response efforts. Since the Senate passed the CARES Act, he has participated in teleconferences and phone calls with: