WASHINGTON, D.C. – Today, U.S. Senator Angus King (I-Maine) participated in a video conference with the Maine Coast Fishermen's Association (MCFA) to gain insight on the overall outlook on the seafood industry and listen to the challenges that Maine fishermen are facing as result of the coronavirus pandemic. During the call, the participants shared personal experiences, industry trends, and market observations to illustrate the variety of obstacles they are working to overcome.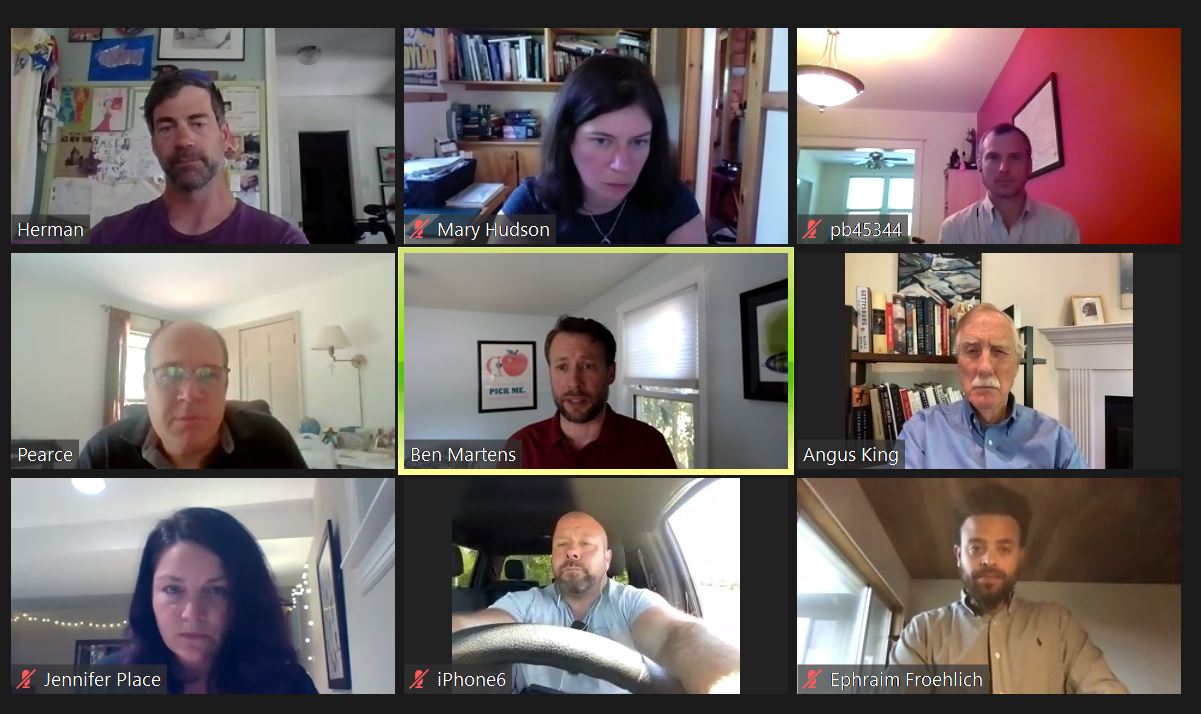 "For generations, Maine fishermen have weathered storms and faced tough conditions to work the waters, catch their product, support their families, and drive our state's coastal economy," said Senator King. "Now as the coronavirus pandemic and ensuing economic fallout have devastated restaurants and food service facilities across the globe, fishermen are facing a new and unique set of challenges. To make matters worse, this economic pain comes on the heels of an extended trade war that has undone the key export relationships Maine's seafood industry has spent years cultivating. Our fishermen are tough, resourceful, and ready to do hard work tomaintain our historic, sustainable fisheries – they always have been. But their resilience is no excuse for leaving them to face these fights alone. I'm grateful to everyone who joined today's call and shared their experiences, and detailed their understanding of the complications they face, so I can be fully informed as I fight to make sure they have the tools they need to get through this time."

"The fishing industry is navigating uncharted waters due to COVID-19 and the resulting economic disaster," said Ben Martens, Executive Director of the Maine Coast Fishermen's Association. "We are thankful for the work that Senator King, his staff, and the entire Maine Congressional delegation have done as leaders in fighting for the fishing industry in Washington. We have a long way to go towards providing real and meaningful relief to our fishermen and the entire coastal economy of Maine but we are excited to have Senator King as an ally towards those ends."
Senator King has pushed to support Maine's fisheries during this difficult time. Last month, Senator King joined a bipartisan group to urge Senate Leadership to provide more federal assistance to America's fishermen and seafood processors, who have been hit hard by the coronavirus pandemic. He has also joined Representatives Chellie Pingree (D-Maine) and Jared Golden (D-Maine) to emphasize the importance of quickly and efficiently supporting fisheries through funding allocated by the CARES Act.
Throughout the pandemic, Senator King has engaged with Maine people from all walks of life and helpful organizations to address questions surrounding the coronavirus pandemic and identify remaining work to be done. He recently held a tele-town hall, inviting all Maine people to call in toll-free, to listen and respond to questions about coronavirus response efforts. Since the Senate passed the CARES Act, he has participated in teleconferences and phone calls with: